Come to the Free Social Web Camp in Santa Clara on Nov 2nd!
Posted by
bblfish
on October 26, 2009 at 3:37 PM PDT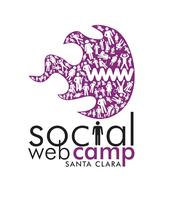 The W3C Social Web Incubator Group is organizing a free Bar Camp in the Santa Clara Sun Campus on November 2nd to foster a wide ranging discussion on the issues required to build the global Social Web.
Imagine a world where everybody could participate easily in a distributed yet secure Social Web. In such a world every one will be able to control their own information, and every business would be able to enter into a conversation with customers, researchers, government agencies and partners as easily as they can now start a conversation with someone on Facebook. What is needed to go in the direction of The Internet of Subjects Manifesto? What existing technologies can we build on? What is missing? What could the W3C contribute? What could others do? To participate in the discussion and meet other people with similar interests, and withness some actual implementations of this, visit the Santa Clara Social Web Camp wiki and
I will be introducing the problem of current Social Networks at the Camp - as I have done during my past 6 month tour in Austria, Crete, Prague, Germany, Holland, Germany, France and England - and then show how these can be resolved using existing standards. Once that is done, what remains to be done? Come and find out!