Are there GlassFish in Prague, and can you buy them on eBay?
Posted by
bleonard
on July 20, 2005 at 11:29 AM PDT
Of course, the answer is yes to both questions, but I'm talking about Project GlassFish. It has relevance to Prague because it was during our team trip there in May that I worked feverishly to ensure the project didn't go live without tools support - a necessity to any successful project, right? We essentially spent the week in a conference room planning the next release of NetBeans and I kept waiting for my manager, Tim Cramer, to tell me "Brian, put your laptop away and participate", but he let me be.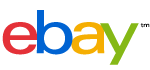 So, what's all this got to do with eBay? Well, that's also when I realized we (me) would be delivering a session at the eBay Developer Conference, the week before JavaOne no less. You see, I was also still in the process of preparing the NetBeans 4.1 Plug-in Development Hands-on-Lab for JavaOne, so it was at this point that my cortisol levels started to rise.
So I marched through the gauntlet, counting the days to July 1st and the start of my vacation. On June 8th, Project GlassFish was announced. On June 22nd I delivered the technical session at eBay's conference. And on June 29th Tim Boudreau and I delivered the hands-on-lab at JavaOne. Thankfully, Tim did most of the heavy lifting on that one. On July 1st, I was on my way to the Poconos.
One of the nice things about the timing of the eBay conference was that I got to give the eBay developers a preview of Project Matisse. Many of the eBay developers were aware of it, but none of them had seen it first hand. Not surprising since it wasn't being officially launched until JavaOne. I used Matisse to whip together a simple eBay store manager and then the NetBean's Wireless Connection Wizard to bring storefront management to my cell phone. eBay has the presentation posted on the eBay conference web site. Check out session 410 if you're interested.
While all this was going on, some really great reviews of NetBeans 4.1 have been published:
Now, if I only knew what was discussed during that planning meeting in Prague.