The Three Amigos Special Deal - Advanced Agile Requirements Practices Workshop for the whole team!
Posted by
johnsmart
on January 27, 2014 at 3:01 PM PST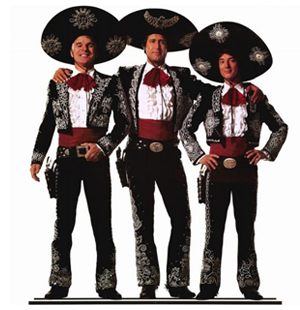 Deliver valuable features, faster!
Reduce wasted efforts due to misunderstood requirements!
Engage stakeholders more effectively to discover not just what they ask, but what will really help them!
These are just a few of the benefits of Behavior Driven Development (BDD), a powerful collaborative practice that helps teams deliver not only software that works, but to ensure that the features they deliver will provide real business value, and to reduce errors, wasted effort and rework along the way.
To encourage organisations to try out the benefits of BDD for themselves, we are proposing a special deal for the Advanced Agile Requirements Practices Workshop in Sydney and Melbourne.
The Three Amigos package*: Send 3 people from your team on the Advanced Agile Requirements Practices Workshop for only $2250 + GST - that's $450 off the normal price!.
* The "three amigos" meeting is a BDD collaborative practice where a business analyst, a developer and a tester work together to precisely define the expected outcomes of a set of requirements. This simple practice is a surprisingly effective way to eliminate misunderstandings and incorrect assumptions.