Tsofen. Peace. Step By Step.
Posted by
lifemichael
on October 2, 2010 at 8:00 AM PDT
I have recently finished teaching a Java EE course in Tsofen. Tsofen is a non profit organization that provides professional training courses in advance software development areas (such as .NET and Java EE) to arabs and druzes who live in Israel and assist them with finding a job in israeli high tech companies. The cruel reality during the years has led to discrepancy and to an abnormal situation in which the arabs and the druzes who live in Israel hardly take part in the successful israeli high tech industry. Tsofen assists israeli arabs and israeli druzes overcoming this discrepancy.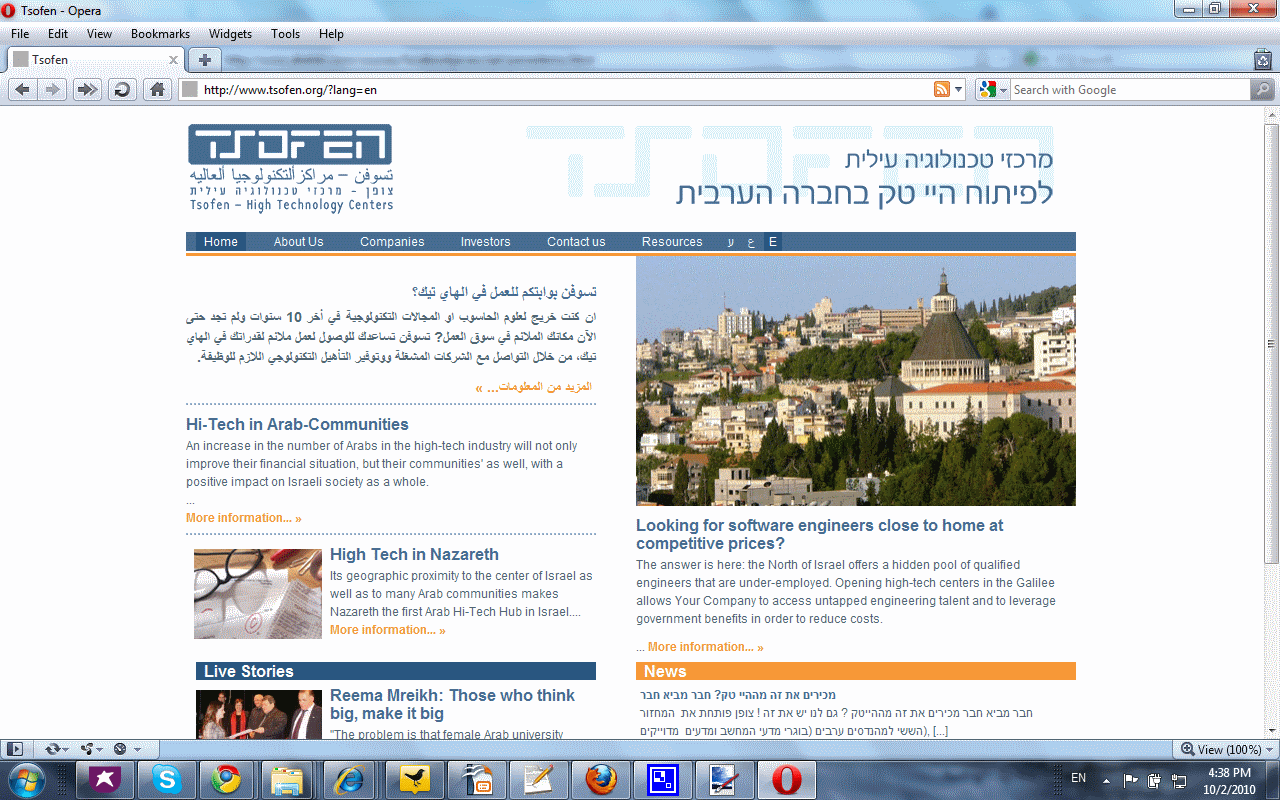 The reality is never black and white. I have always considered those people who believe in one ultimate truth as limited ones. You can find those limited ones everywhere. There is no exception. Try to think about it the next time you listen to your political leader. In addition, peace doesn't happen at once. Reaching peace takes time. It is a long journey, especially when the reality is so complex as in my country. Tsofen is just another step, small step in the right direction, towards a continuous change in my country and its region.
Many volunteers, mainly from Israel, assist Tsofen in their activities. There are many ways to assist and make a small contribution to the idea Tsofen promotes. If interested in doing your own contribution please don't hesitate and contact Tsofen through their web site. You can find more information about Tsofen, its activities and the ideas it promotes browsing at www.tsofen.org.