The Fast Way to $5000
Posted by
bleonard
on November 18, 2005 at 6:14 PM PST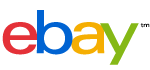 eBay just launched their Developer Challenge 2006. Here's a chance to potentially win $5000 plus a host of other prizes. You can participate as an individual or a team. They've even provided a list of project ideas to get you started. So what am I offering? The jump start to get up and developing quickly in the NetBeans IDE. Earlier this year I produced two articles, and I've just updated them both to make sure they still work with the latest NetBeans 4.1 release. They are:
The 1st article's a great getting started guide, outlining everything you need to do to get up and running with the eBay SDK. The 2nd article is great because it shows you how to run an application that demonstrates how to use 90% of the eBay API. Just figure out what you want to do and start by borrowing code from the sample application.
Now, if you decide to join as a team, take advantage of the NetBeans Collaboration modules. Or, if you want to live on the edge a little, check out the new Matisse GUI Builder in the NetBeans 5.0 Beta 2. This tool will seriously give you a leg up on any developer coding Swing by hand.