Java Script Programming
Posted by
lifemichael
on November 2, 2010 at 8:43 AM PDT
If you have already checked the HTML 5 capabilities then you should already know that HTML 5 isn't just about tags. Major part of it is about new Java Script APIs that enable us various capabilities such as getting geolocation information, interacting with Java Script code running in other windows and using the web browser for storing data as if it was a small database.
The market indicates that HTML 5 is about to become the dominant technology for RIA development. It is clear that we should all master the Java Script programming language.
I have recently completed to develop a detailed course that teaches how to develop code in Java Script. The community version is available for free personal and academic usage at www.abelski.com. The commercial professional version is available at www.xperato.com.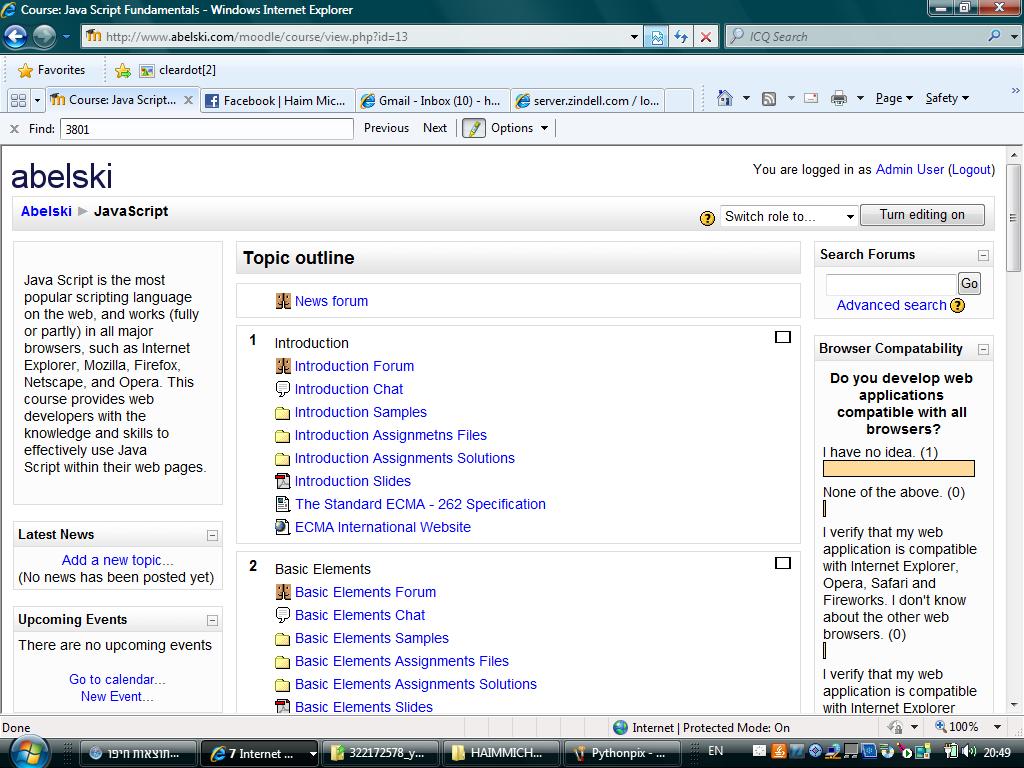 Please don't hesitate and let me know your thoughts. I will be more than happy to get your feedback.